The current health crisis of the coronavirus and the different regulations that are being applied in this regard, is forcing us as a society and as a company to seek solutions to the new needs that arise. Specifically, given the need to know the quality of the air in closed rooms and minimize the increase in energy consumption in heating due to the new ventilation recommendations, ROBOTBAS, brand of Robot, S.A., has created the Airea air quality sensor.
This sensor is designed to monitor CO2 and TVOC (Total Volatile Organic Components) levels, as well as ambient temperature and relative humidity. With colour lighting, Airea indicates the need to ventilate the space in which it is located, depending on the level of CO2 (as the main indicator), as follows:
Green illumination: CO2 value is at normal levels.
Amber lighting: air quality is declining and it is recommended to ventilate the space as soon as possible.
Red lighting: the CO2 level has reached the recommended maximum and it is urgent to ventilate the room. After a while, if the space has not been ventilated, an acoustic signal will be activated warning of the urgency to ventilate.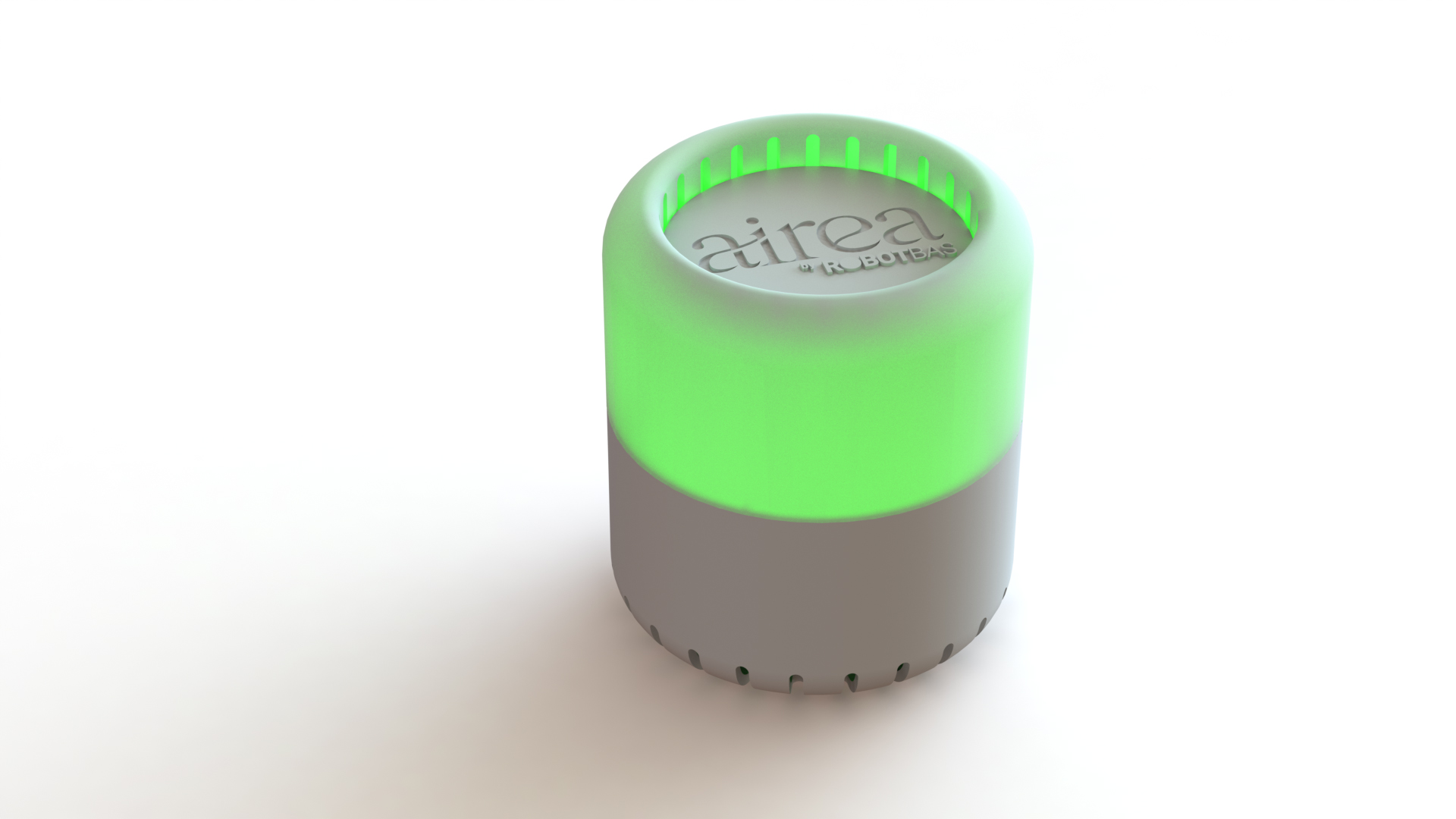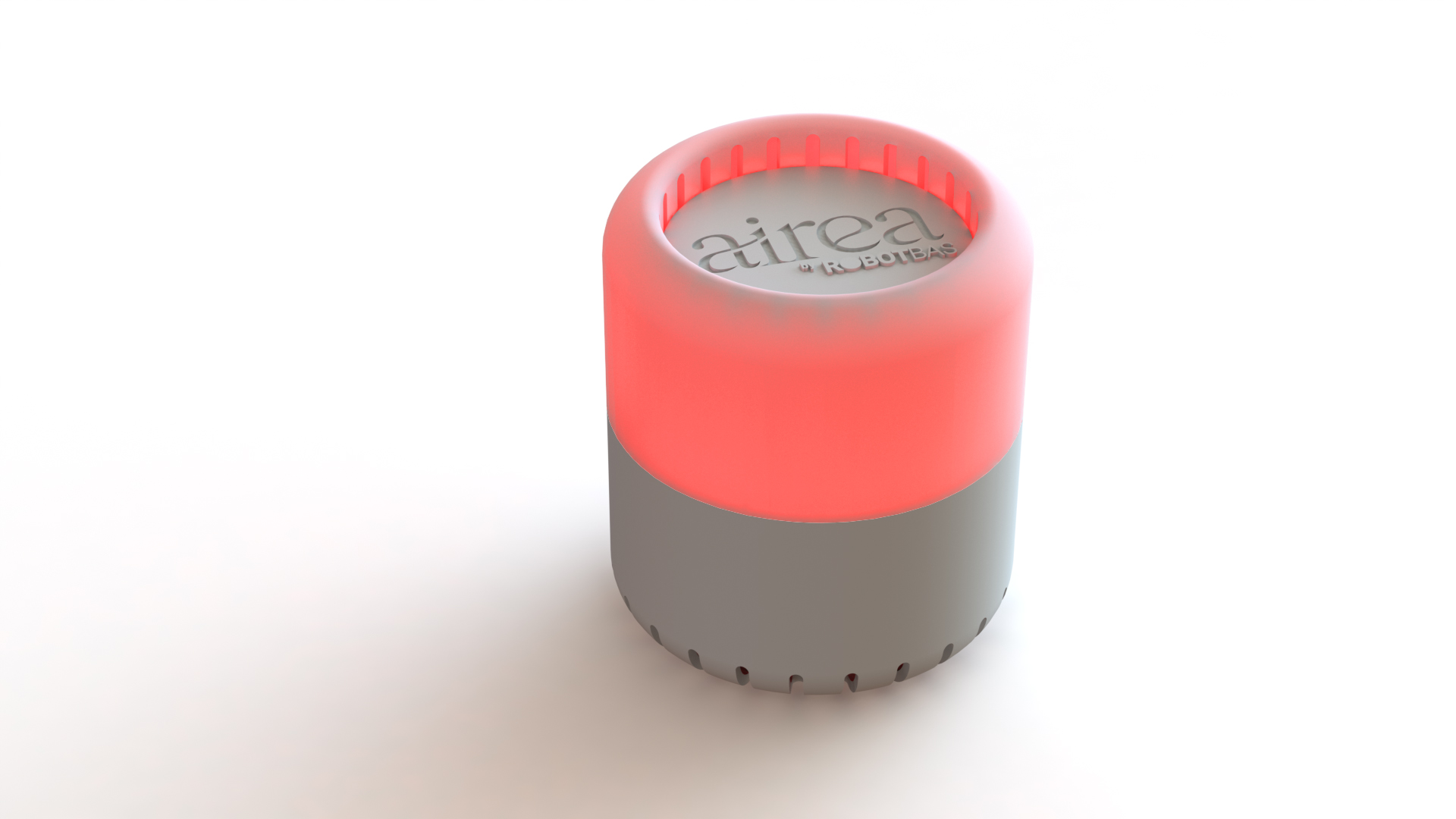 In addition to the health benefits, the use of Airea also optimizes heating consumption in the winter months, since it will not be necessary to ventilate the space continuously if the CO2 value is correct.
The Airea device stands out for its great simplicity of use and guarantees the safety and tranquillity of users. Among the main characteristics of Airea we can highlight:
Infrared CO2 sensor that measures the actual CO2 concentration in ppm.
TVOC and temperature and relative humidity sensors.
High-power digital omnidirectional RGB lighting and integrated buzzer.
Wi-Fi connection with the cloud.
Connection to the electrical network through an external power supply (incorporated in the pack).
Reduced size of 64x60x60mm.
This WiFi connection allows all data to be recorded in the cloud for later analysis, allowing access to historical data and establishing behaviour guidelines that allow preventive measures to be taken to maintain the air quality of each room in the best possible conditions.
This air quality probe has been ideally designed for spaces where different people live together and that require continuous ventilation such as schools, universities, offices, shops, hospitals, geriatric, hotels and restaurants (although it is suitable for all types of spaces).
Airea has been developed by Robot's internal R & D team in collaboration with the University of the Balearic Islands, to respond to current needs. This product is yet another example of our ability to design customized solutions to the needs of our customers or the market.