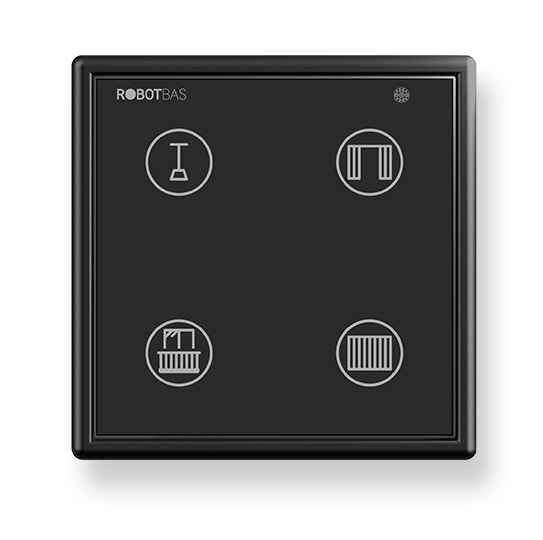 Specialists in hotels and resorts automation
ROBOTBAS is the result of a long tradition in tourism on the Balearic Islands and the need to automate hotels, manage resources and reduce operating costs. Throughout the course of its more than 35 years of history and 600 automation projects completed all over the world, of which 95% correspond to resorts and hotels, ROBOTBAS has gradually developed a product that satisfies the needs of both the property and the hotel guests.
ROBOTBAS products offer hotels systems for:

Industrial control
Every industrial control system is aimed at providing solutions for the specific needs of every customer, offering specialised products, simplifying their use and maintenance, and integrating them into the rest of the installation's control systems.

Room control & common area control
With the possibility of managing and controlling the HVAC, lighting and industrial area installations, thanks to their specialised controllers and the information provided by the motion, brightness, relative humidity and temperature sensors.

Facade animation
In addition, we offer facade animation, offering the property control over lighting intensity and colour of lighting, with the ability to create customised choreographies full of colour.
Major clients of ROBOTBAS
We work with large Spanish hotel brands that have an international presence, including chains such as Palladium Hotel Group, Meliá Hotels International, Iberostar Group, Riu Hotels & Resorts, Barceló Hotel Group, Hotels Viva, Zafiro Hotels, Hotusa Group or THB Hotels, among others, and with major international hotel chains such as Hyatt, Hilton or Hard Rock.
Advantages
Advantages for hotels working with ROBOTBAS
Our solutions are the direct result of common problems that hotels have. Some of the advantages of working with ROBOTBAS are: