In a recent collaboration, our automation company has successfully completed a project at Hotel Prinsotel La Caleta. This hotel, located in a privileged setting on the island of Menorca, facing Cala Santandria and 4km from Ciutadella, is known for its Mediterranean architecture and sea views.
Our focus was on room automation. For lighting control, mechanical switches from the LS990 series with LS7292 button modules were installed, allowing the digital transmission of the state of conventional switches, and white glass touch switches from ROBOTBAS, compatible with the LS990 series, were placed on the headboards of the beds. White glass indicators, also compatible with the LS990 series, were used for room service.
Climate control has been enhanced with the addition of the FD7555 JLS WW display, compatible with the LS990 series, allowing guests to customize the climate of their environment according to their preferences.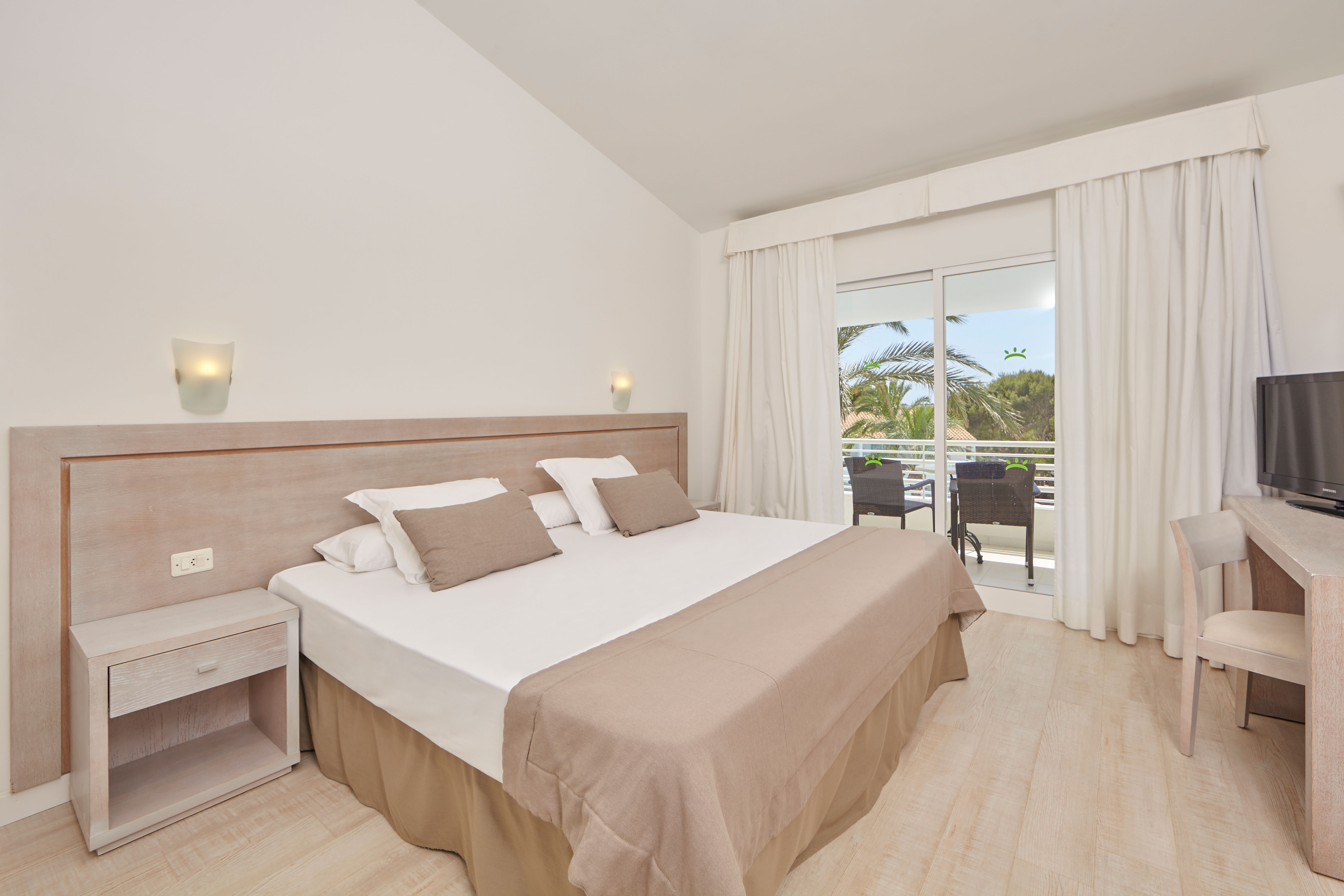 Regarding safety and energy efficiency, white plastic MD7310 BL N detectors, compatible with the LivingLight series, have been installed in the living room and bedroom for occupancy control. This ensures that lights and devices are automatically activated or deactivated based on room occupancy, significantly contributing to energy consumption reduction. Additionally, in the bathroom, the MD7315 detector has been incorporated into the false ceiling.
This automation project at Hotel Prinsotel La Caleta represents a significant advancement in guest experience, offering more convenient control of room amenities. We are pleased to have been part of this improvement. We are very grateful for the trust placed by the Prinsotel chain, of which we will soon tell you about another project carried out in Mallorca.