Located in the Bay of Santa Eulalia in Ibiza, The Hotel Riomar has more than 50 years of history. Recently acquired by the Marriott International company, they have carried out a full reform that has increased the hotel's category from 2 to 4-star superior. Now we can find a boutique hotel designed with a minimalist and contemporary style, whose main objective is to offer its guests a stay full of relaxation, serenity and reconnection with themself.
For the first part of the reform project, they selected the services of ROBOTBAS to install automation systems that control the common areas and rooms.
The presence control in its 116 rooms allows better management of the use of lighting and air conditioning when the rooms are empty, thus reducing energy consumption. The selected climate display has been the FD7555 JLS in black glass, and for the touch switches they have opted for are from the same series as the LS990 series display in black glass, in which their design team provided their own personalized iconography.
In common areas, such as the main restaurant, ROBOTBAS devices control lighting, providing different lighting scenes for each moment.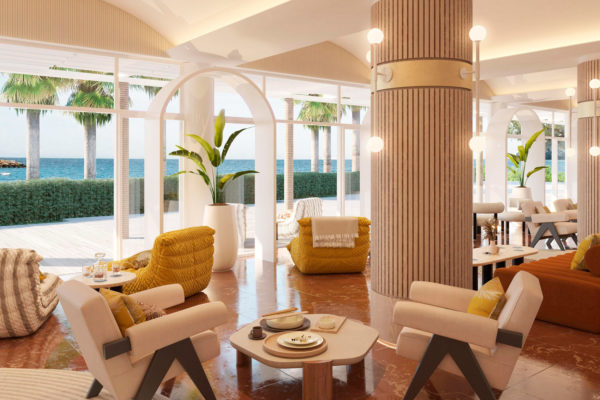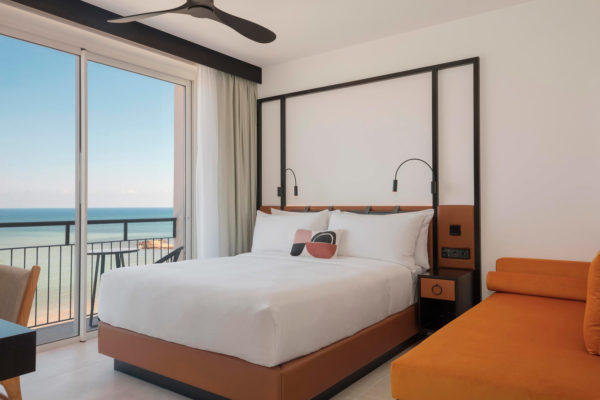 In this project, both the lighting of common areas and rooms are managed by DALI luminaires. Thanks to the DL7945 communication module, this digital lighting protocol allows you to configure the control of devices so that they act individually or operate in groups, without the need to modify the wiring.
A very personalized and stylish project. And if you doubt it, you should spend one night there and enjoy its wonderful Pool Deck with views of the Mediterranean.